website design & development
OMG creates Stunning Websites at Sensible Prices. Connect with us today to chat about your Website Design needs. We proudly serve the Upper Florida Keys straight down to Key West
Website Design Process
OMG eliminates the complication
Initial Planning
We will meet with you and discuss the scope of your website project and collect assets that will serve as a roadmap to designing your new website.
Mockups
We will design your new home page mockup with the assets you provided (or use stock images or placeholders) so you can visually see the design.
Copy & Graphics
Once we have agreed on the mockup design, we will then proceed to add your images (replacing any stock images or placeholders) and get to work further customizing just for your business.
Development & Testing
Development is an ongoing process that gives your website further customization and this is where we can add some extra creativity. At the same time, we will test your site for loading, responsiveness and speed.
Time to Launch!
When your website is ready, we will deploy it on your domain name. When you host with us, we handle all the security, backups and updates saving you endless hours of learning and doing.
What our Happy Clients have to say….
"The professionalism, efficiency, and productivity from the team at Overseas Media Group has been second to none, we can not recommend them enough. Our business has seen incredibly clear cut positive growth as a result of their work."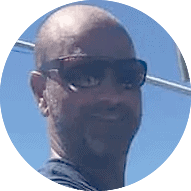 Kelly McKinnon
Pigeon Key - EXECUTIVE DIRECTOR
Working with OMG has been a pleasure. Having tried to create websites before that fell flat, the OMG team built my page beyond expectations. Detail-oriented and tech-savvy, OMG doesn't create the average site. Whether you're a business or a creative like me, it's nice to know my site stands out on the web and markets my books and brand the way I want and love.
Hays Blinckmann
AUTHOR
Overseas Media Group was excellent to work with. They understood my job is to run a law office not build a website. They continuously worked around my schedule and made building a website effortless.
Patrick Stevens
Wolfe Stevens PLLC